Managing pre-bookings can be a bit of a struggle for many hotels. Some hotels are still suffering because of underbooking, on other side overbooking or double-booking rooms. These problems are mainly caused because of a booking management system that causes profits to plummet. At last, it results in low guest experience and eventually drives the guests to book other hotels.
To prevent these under/over/double-booking issues, all you need is a well-developed booking management system, it is a must to know the causes of these types of booking problems. Here, let me share with you the major concerns of the hotel booking industry that plunge the profit down.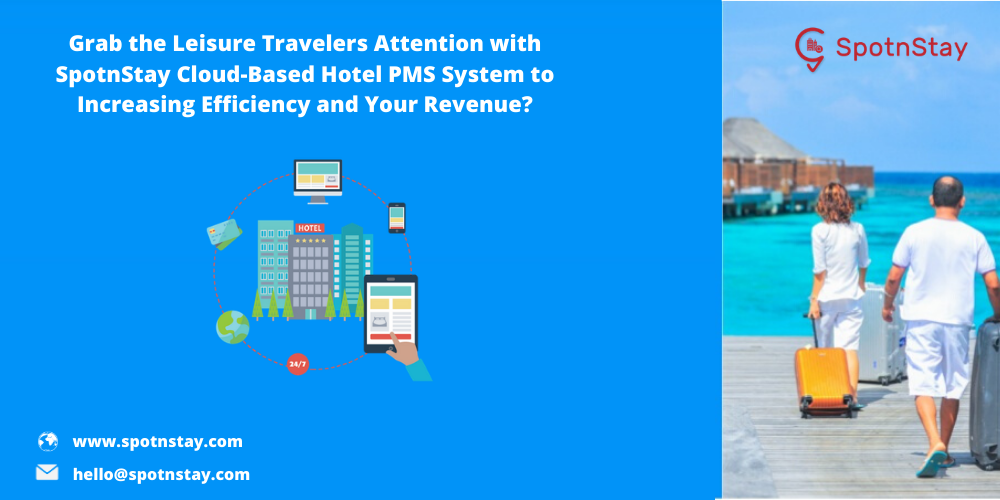 What Are All The Major Concerns Of The Hotel Property Booking Management Software?
Leisure travelers are one of the important targeted guests in the hotel industries.  Leisure travelers are used to booking the hotels to enjoy their seasonal vacation, which means leisure travelers consist of travelers from all ages, genders, and cultures. 
Make sure that your property stands out for the leisure travelers by targeting your hotel on all the possible channels. But here comes the major concerns that are been faced by the hotel managers as listed below
Over-bookings in the hotel
This is a situation when the number of rooms reserved for a particular period of time exceeds the current number of rooms available as free for the rent in the same period of time.
In simple words, the hotels are overbooked either accidentally or when all the sources of booking are not synced correctly. In some hotels, the managers use to follow it as a revenue strategy. It causes additional financial loss on your revenue generation.
Do not justify the guest's expectations, when it comes to leisure travelers it will result in a bad experience and the reputation of your hotel will be decreased. Leisure travelers can be negatively affected by it and therefore it is not a good long-term strategy for hotels.
On the other side, the small hotels are affected by this overbooking because of the credit-card issues. People might be canceled at the end time, therefore they aren't able to do anything. When the new guest comes the rooms will be shown as booked.
Double-Booking in the hotel 
It happens when you don't have a good PMS application for your hotel. Suppose, a guest book your hotel room through another application platform. But, the same room will be still available for the same day on other platforms even after the booking.
When the different guest books that same room through different platforms, you'll have this double-booking issue. At last, when the patron arrives at the hotel and finds out that their room has been given to someone else. This gives them a justifiably upset.
This situation leads the patron to leave a bad review about the hotel and rate your services too. You might be wondering now how to control the double booking but are you sure that your hotel is not facing the overbooking issues.
To prevent the double-booking issues you can use a hotel property management system that has a proper channel management system. The channel manager automatically updates all your hotel booking platforms, when a guest makes a booking on any of the channels your hotel is linked.
Under-booking in the hotel 
In some hotels, they try to avoid double bookings and overbooking by providing different allotments for each of their booking channels. This gradually reduces the selling of the same room twice but it also causes sometimes the room to remain vacant.
By following these strategies you might miss the potential guests to your hotel. While they are still vacant on the other channel platform. You can't be sure that your guest is well aware of all those platforms and they still keep assuming that the hotel is entirely booked.
Instead of following strategies like this, it is a far better idea to use a well-developed application-based inventory system. When your hotel has a good PMS that is integrated with a channel manager, you will find it is easier to manage all the reservations of your hotel across all platform channels.
SpotnStay latest Hotel hotel property management software
SpotnStay is the modern property management software that will take your hotel rental business to the digitized platform that allows you to get frequent bookings. You can easily monitor and check the availability of the rooms with just a click. 
As mentioned previously, the channel manager will update the room availability across all the channels. Our well-designed PMS is integrated with a channel manager, This makes your task easier to manage all the reservations across every platform channel.
By using our software, there is no need to worry about double/over/under booking, and the leisure travelers will be able to rent the room from your hotel across any channel without any issues. Here, let me tell you how our software prevents these issues with a well-developed PMS.
How SpotnStay leisure travelers booking management software favors you to get rid of these Under/Double/Overbooking?
Online payment option – This feature helps you to prevent the overbooking issue. By fixing a standard booking system will allow the patron to pay their rent securely at the time of their room booking.
This gets paid directly to the hotel bank account at the time of the patron's booking, but having these payment details on their hand will reduce the cancellation and modification fees if they are in need to change their booking or back out.
Instant Real-time tracking – The instant inventory management system you can easily get rid of the double booking issue. Our software channel management system updates the hotel's room occupancy number instantly across all channels in real-time.
So that the leisure travelers can have real-time updated information no matter which distribution channel they have been used to book their room. With our channel manager, you can easily track all the bookings in real-time and easily gain revenue.
Inventory management system – The channel manager with the inventory management system allows you to make the rooms visible to the other platform channels from this one centralized option.
Since our channel manager instantly automatically updates all the availability of your hotel rooms. So there is no need to stress about re-allocating your hotel inventory. I'm 100% sure that you are going to generate a high amount of revenue.
Bottom line
There are N-number of simple PMS available in the market that might seem like a good option at first glance. But it will drag your hotel business down quickly, I suggest you to choose our SpotnStay to reach your leisure travelers and other potential customers from the launch day. All you need to do now is to fill the below form or contact us today at [email protected]  so that we can reach you soon.
Launch Your Own Leisure Travellers Booking Management Software With SpotnStay: