Service apartment – it is a fully furnished apartment with all amenities like room service, housekeeping, fitness center, etc for the short-term or long-term stay. Mostly the service apartments will be chosen by the business people. They are affordable, have great space and privacy. It is not like a normal apartment, in a service apartment where every room will be filled with the required things for day to day life.
Is your service apartment suffering from no-shows? Then you're going to decrease your own revenue. For many, it doesn't sound familiar right? Then you must be one among few who don't affect by customers change in behavior or pattern, but soon or later you might also. Because the entire industry is changing into Automated. Having automated software for your service apartment business will aid you daily with automated and simply your everyday operations. By investing this in your rental business will automatically increase your revenue by boosting your bookings. 
This blog is the right place for the persons who are in an idea to increase their revenue or to fit their rental with the latest trends or to boost overall ROI. Without any further delay, let us drive into the major limitations in the service apartment application.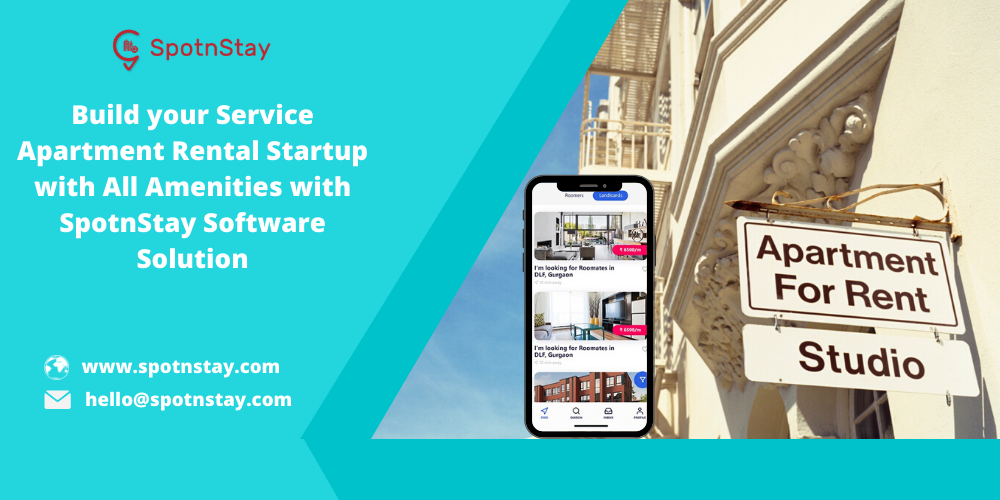 What are the Key factors Limit Performance of Service Apartment Software?
The managers used to suffer from various issues here. I have listed a few of them that can be overcome by a good well developed PMS.
The reasons why your service apartment need a PMS

Not having enough time to spend with the guest properly.
To increase to acquire more strategies might require more employees that will cost more.
Difficult to access and control the data which plays an important thing in the rental business.
Missing major key dates by chance.
Due to the above issues, communication with your guest might be broken.
Every manager is suffering from lots of issues in their day to day rental business, but well-developed software can help it to solve them. The heart of most rental business industries should be a PMS, which reduces the users to work and allows them to concentrate more on their guests. But if you choose a poorly developed PMS for your service rental apartment, then you might be facing more issues, and some are listed below.
The troubles you might be faced by the poor PMS
Outdated software that doesn't work fast with multiple operations simultaneously.
Many software doesn't support multi-languages and multi-currency.
No data security, No software updates, and No software support.
No proper ROI and confusing interfaces.
Unorganized accounts, staff, options that confuse the user's lot.
The entire software work process is not seamlessly integrated.
By now, I mentioned the issues faced by the owner, manager, and customers, so one should need software that will overcome all these issues with the latest modern software. Keep reading to know about it.
How SpotnStay serviced apartment management software Make you Differ
A rental management software automates all their services of serviced apartments, boutiques, hotels, and apart-hotels. You as an admin can deal with transactions such as inventory management and maintenance, rent collection, room allocation, managing their meal plans, and short-term or long-term stays effortlessly. The SpotnStay rental management software is the right solution to manage your service apartments in the best way to increase ROI. continue reading to know more about your application.
How is our software simply your apartment tasks than ever?
Our main focus is to make your business grow by gaining more frequent bookings in your service apartment.
A centralized management system allows the admin/owner to manage their apartments from different locations or in one oriented place. where the company accounts are easily sorted therefore you can manage the bills, payments easily, and can also keep tracking the arrivals, housekeepings, and departure. This allows you to manage all of your operations in one application.
Your guests are able to direct booking 24*7*365 through your application with a multi-currency payment option, where the offers and amenities will be displayed in widgets itself. This will also manage all your short-term and long-term guests flawlessly without any lags. Guests are also allowed to deal with the various meal plans easily once they book their rooms. The un-confirmed bookings will be automatically deleted, therefore no loss in revenue. With good customer experience, you are able to gain more profits and excellent reviews.
The manager of the apartment is able to engage with the guest by communicating with the pre-arrival emails in-built chat box in your application itself because the emails will be ignored maximum by the users or it will directly go to the spam section. They can also manage the service easily by assigning the task to the worker and monitor the status at any time this always keeps your apartment up. Keeping the tasks and work up to date will give a good impression on the guest's view, therefore they will love your service and this will gain you more revenue.
Here let me explain to you how SpotnStay software will increase your revenue.
Governing the customer experience – Your application frees your staff this allows them to interact with the customers and build a connection with them which curves a memorable experience by choosing your service. This allows them to choose your service next time and share their experience with your service.
Higher your revenue online – you might have excellent service and rooms but without an online presence it will not be recognized by many users in 2020. By presenting yourself online will increase your revenue gradually.
Reform through distribution – you are able to market yourself digitally. This will bring you more worthwhile partnerships for your business. It's important for survival.
Be Transparent – Your application brings open and clear communications between various departments in your apartment. This is able to save time for the guest to give them a personalized experience.
Effective decision making – by choosing us, the latest trends to evolve your business therefore you are ready to compete with others on the market platform with the correct decision.
Final say
By now I hope that you have a clear view of your application that brings high revenue for your business. Still, why are you waiting for? Contact us today [email protected]. Fill the below form with your requirement our expert will reach you soon.

Launch Your On Demand Apartment Rental Software Using SpotnStay: